During the upheaval of the past year, the meaning of going to work changed unrecognisably for many, with days blending into one and little face-to-face interaction. Amidst all the uncertainty, some might believe it's been impossible to attract new occupiers, but Republic is here to prove them wrong. With more than 95,000 sq. ft of new lettings completing in 2020, along with 20,000 sq. ft of lease renewals, Republic is thought to represent around a third of all take-up in Docklands in 2020.
So, what's driving the success of this once-forgotten collection of buildings north east of London's Canary Wharf? Five years ago, the area formerly known as East India Dock was tired and dated, with facilities on offer to the few occupiers described as relatively basic.
Spread over four buildings comprising 650,000 sq. ft of office and retail space, the site underwent major refurbishment, which began in 2015 and reached completion during 2018 for the Import Building and 2019 for the Export Building, transforming these buildings into contemporary properties and bringing property developer Trilogy Real Estate's vision to life.
The campus is steeped in history: the Import Dock on which it stands was built in 1806 and its listed dock wall still surrounds Republic. Today, more than 200 years after its first iteration, the dock-side campus is a snapshot of ultra-modern life in East London, which has in recent years become renowned as a thriving community of creativity and innovation.
Priced out of gentrified areas such as Shoreditch, fast-moving young innovative firms faced a dearth of high-quality community-led workspace, but the transformation of Republic offered them just that. Only five minutes' walk from Canary Wharf, but a world away from its slick suits, corporate formalities and high-end retail, the mood at Republic epitomises the East London vibe, where community is everything. It's a youthful, energetic atmosphere, with a culture of creativity and a real sense of place.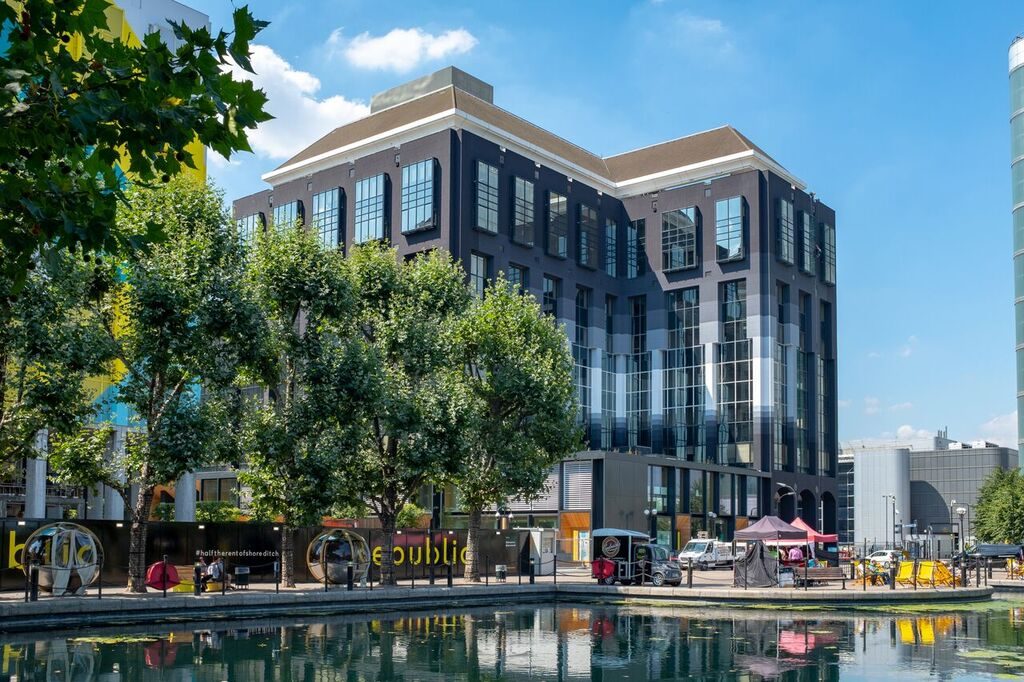 Brought on board by Trilogy Real Estate and fund manager LaSalle Investment Management, Workman's role from the outset of the refurbishment in 2015 was to manage the property effectively, so that it could remain viable for existing occupiers, while also creating a new experience that makes Republic a destination attractive to new ones. And while digital agencies and tech companies have arrived in force, Republic has also been populated by a range of educational service providers, whose tutors deliver online lessons from campus during lockdowns, while students are able to enjoy hybrid courses with a mixture of online lectures, and meeting their tutors in person when possible.
Build it and they will come
This constant flow of people has buoyed food and beverage uptake, which has remained strong over the course of 2020, with new occupiers such as Sweet Nothing Bakehouse, a whiskey bar and fresh food shop soon to come on board, joining the onsite roastery and restaurants already on offer at the site. What's more, the population of students coming in and out of Republic offers its office occupiers a fresh crop of employees to choose from, with a careers fair event now high on the agenda.
Indeed, in pre-Covid times, Republic played host to a raft of large-scale live events such as Courier Live, Bisnow and the Technology. Behaviour. Data. conference. These events attracted a wide range of people to the campus, increasing the profile of the site and allowing potential new occupiers the realisation that Republic is less than 20 minutes from the City.
The crowning glory here is that with each occupier integration, relationships are cemented, business links are forged, and real friendships are formed, making it all the more likely that leases will be renewed. Indeed, why move when your business is closely integrated with partners within the same buildings?
Pivot to occupier needs
Much more than a desk and chair, working at Republic is like being part of an inclusive family. Working alongside the Community Team, Workman's Welcome property management service has introduced amenities to the campus including a barber and a nail technician, along with onsite bike servicing and repair and nutritionist appointments. This is in addition to the two onsite gyms, which offer occupiers discounted membership, and the programme of wellbeing events with activities such as yoga and meditation running throughout the week to assist occupiers, not only with their physical health, but also their mental wellbeing.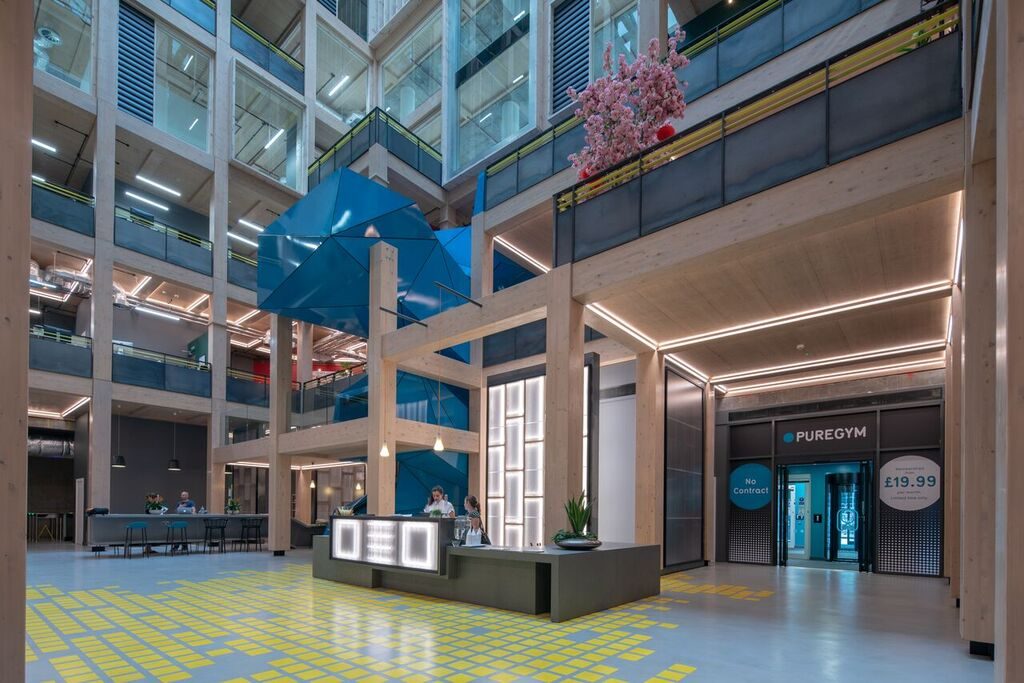 During lockdowns, occupier engagement has cleverly pivoted to meet the needs of those working from home, with online cookery courses, Christmas wreath-making, talks about sleep-quality improvement and looking after mental health during the pandemic. So, even when occupiers aren't able to meet in person, they can still take advantage of the community services and events on offer. Welcome and the Community Team regularly collects ideas from occupiers about what they want to see provided, so the team can ensure that events and talks are targeted to their needs.
Not just a day at the office
And when we emerge out of lockdowns, Republic is well positioned to welcome occupiers back, with ample outdoor seating and meeting areas, including wi-fi and electric sockets which make the space seamless for outdoor working. With its informal outdoor meeting booths, waterfalls running through the public realm, and deckchairs put out in the summer, Republic offers occupiers the chance to blend their work and leisure time, in the way that so many workers have now become accustomed.
For those who've got used to the company of furry friends over lockdowns, there's a pet policy so that occupiers can bring their dogs into the office. There's also Little Me Nursery, a visiting physio and coming soon, there will be a car valeting service, so when occupiers do return to the workplace, it won't simply be to sit in front of a screen, but rather to incorporate all elements of their life into their day at the office – it's a full-service destination that's easy, convenient and full of home comforts.
Feel-good factor at work
There's a feel-good factor at work here too, because Republic has a strong commitment to both sustainability and the wider community. Its solar panels, bat boxes, insect hotels, green roofs, wildflower meadows and herb gardens, all managed by Welcome, feed into a broader ESG agenda, where carbon reduction and the drive to Net Zero is the key goal.
In the wider community, Welcome is continuing to support a local cause, First Love Foundation, as Republic's 2020 nominated charity. And for City Gateway, an occupier of the Import Building, which helps provide education to young people from disadvantaged backgrounds, Welcome has facilitated several apprenticeship schemes within the Republic campus.
And as if that wasn't enough to make occupiers feel good about coming to work, there's also the chance to see ads being filmed, top photographers at work and celebrities making TV shows.
It's all in a day's work at Republic.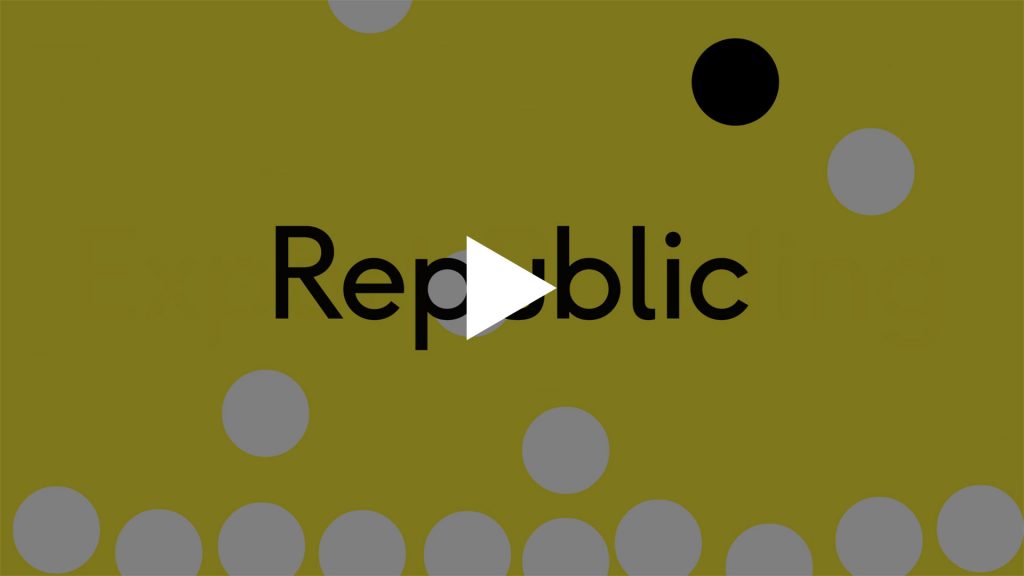 By Eleanor Newton, Associate, Workman
As the drive to achieve greater work-life balance and maximum convenience has gained momentum, workplaces have been required to transform into mixed-use developments, where cafés, convenience stores, gyms and outdoor space are features of the most desirable office buildings.
By developing strategies for renovation and improvement, it's possible to alter a property's position and perception within the marketplace. This can range from simple renovations to improve internal air quality, thermal comfort, natural daylighting, amenities and connectivity, through to full refurbishments where the building's very nature, and culture, is changed.
Clearly, achieving this kind of project requires a comprehensive evaluation of space and upgrade of systems, often within a continuously occupied space. Through collaboration with asset managers, and to meet the ever-evolving needs of today's occupants, property managers must take a proactive, holistic approach to repositioning assets. In turn, this can enhance value, improve returns and extend the useful life of the asset.
Vibrancy beyond the warm welcome
Anchorage, a 220,000 sq. ft development, made up of four buildings in Salford Quays, Manchester, has benefited from this kind of approach. Two years ago it was a dated, impersonal site suffering from low occupancy, but following a £2.2m refurbishment and repositioning – achieved in close collaboration with the asset manager Canmoor – the building has gained a vibrancy that reaches beyond the warm welcome at the door. And Anchorage Two – 106,000 sq. ft at the heart of the scheme – is now fully occupied, representing an impressively significant turnaround.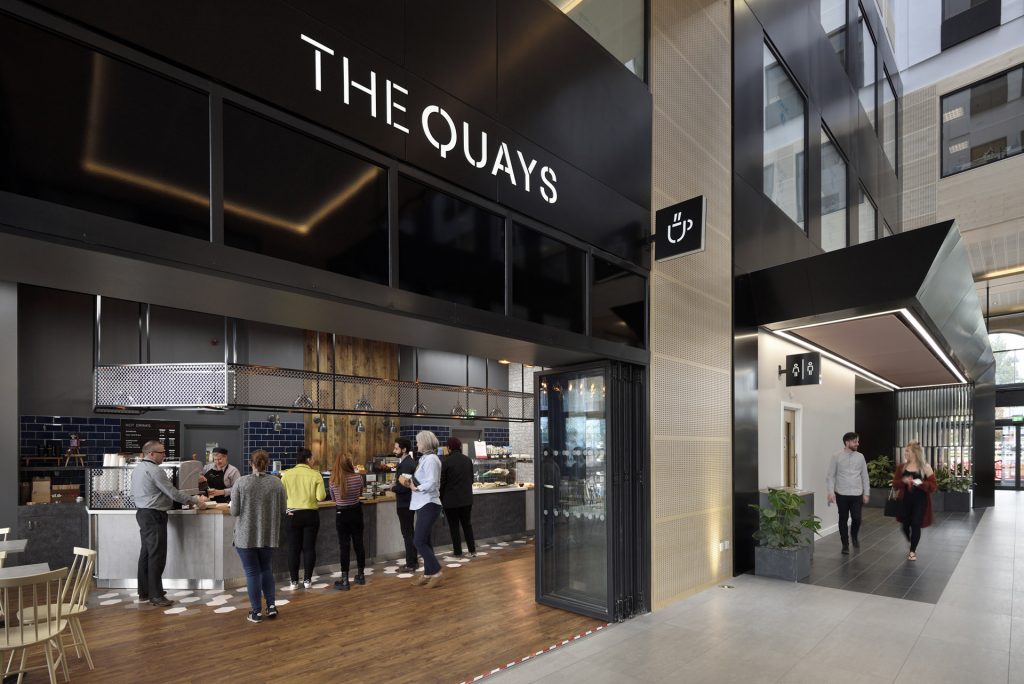 The complex underwent a significant programme of works, including a reconfigured central atrium that plays host to a café, convenience store and wellness suite. Of course, a place is only as good as its people, so a proactive and engaging front-of-house team was introduced, along with an on-site estate management team responsible for operations, health and safety and supervision of all contractors. Suppliers and service providers were rationalised and streamlined, not only resulting in an overall reduction in service charge, but also enhancing the quality of services on offer for greater appeal.
Estate-wide event strategy
By building a close relationship with the occupiers and collaborating closely with our front-of-house partner, where customer service is instilled throughout the team, Workman was able to tailor events and facilities to appeal specifically to the building occupiers. For example, an estate-wide event strategy for occupiers was introduced, including regular pop-up shops, visiting guest speakers, and sustainability initiatives such as a honey-producing beehive scheme. These have proved the kind of cultural changes that makes a place engaging, friendly, and an attractive environment in which to spend time.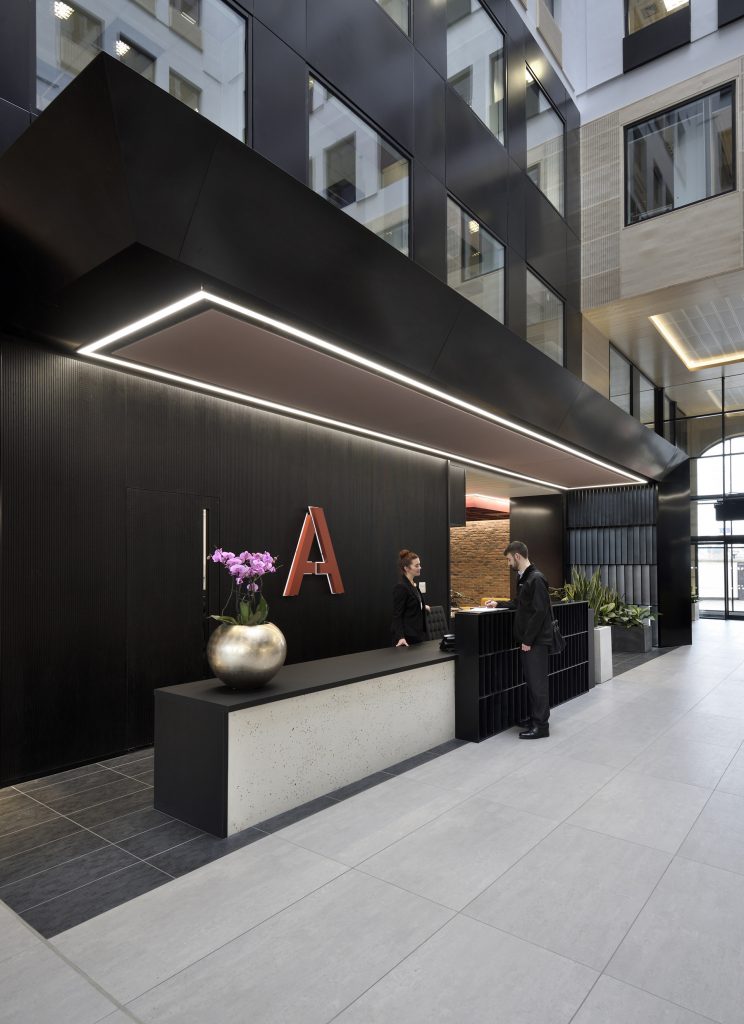 Paying close attention to occupiers' preferences has been key, along with regular in-person communication by onsite personnel, as well as the property manager. This was supplemented, even pre-Covid, by Anchorage Online, a portal for posting news and events as well as general information about the building. The portal aids efficiency and allows estate managers and front-of-house teams to communicate on another level with occupiers, and has meant that the building and its occupiers have been especially well-placed to cope with challenges presented by the pandemic.
As Anchorage proves, working closely with asset managers and taking a joined-up approach to improving customer relationships and experience can lead to the complete repositioning of an asset. Indeed, there's definitely a new buzz at Anchorage, and it's not only coming from the bees.
By Anthony Boothman, Partner, Workman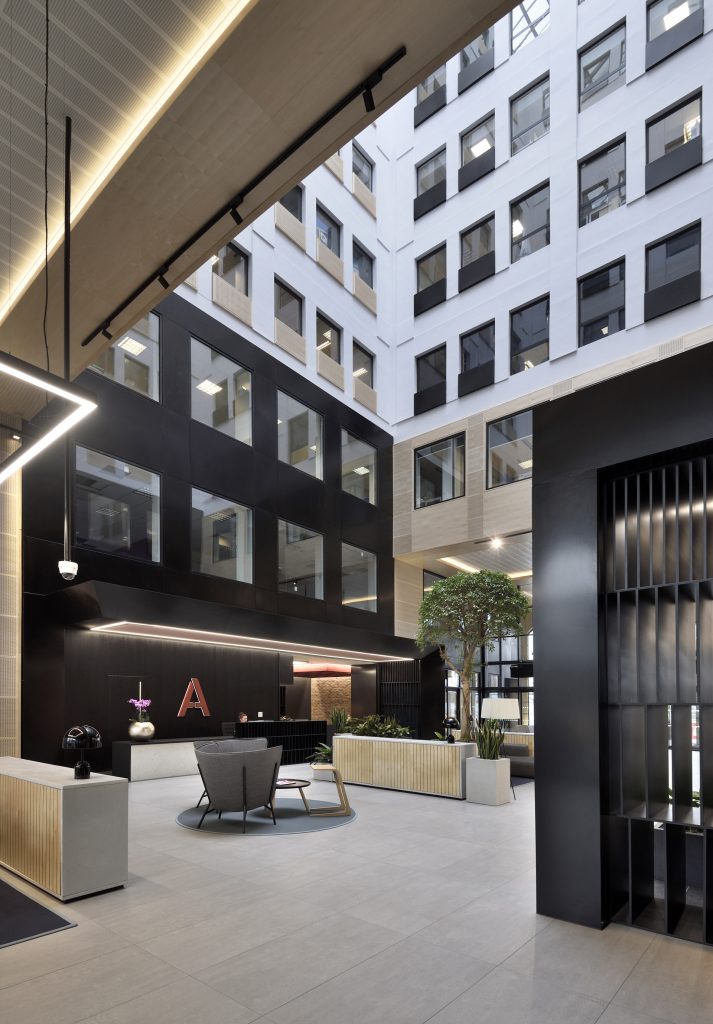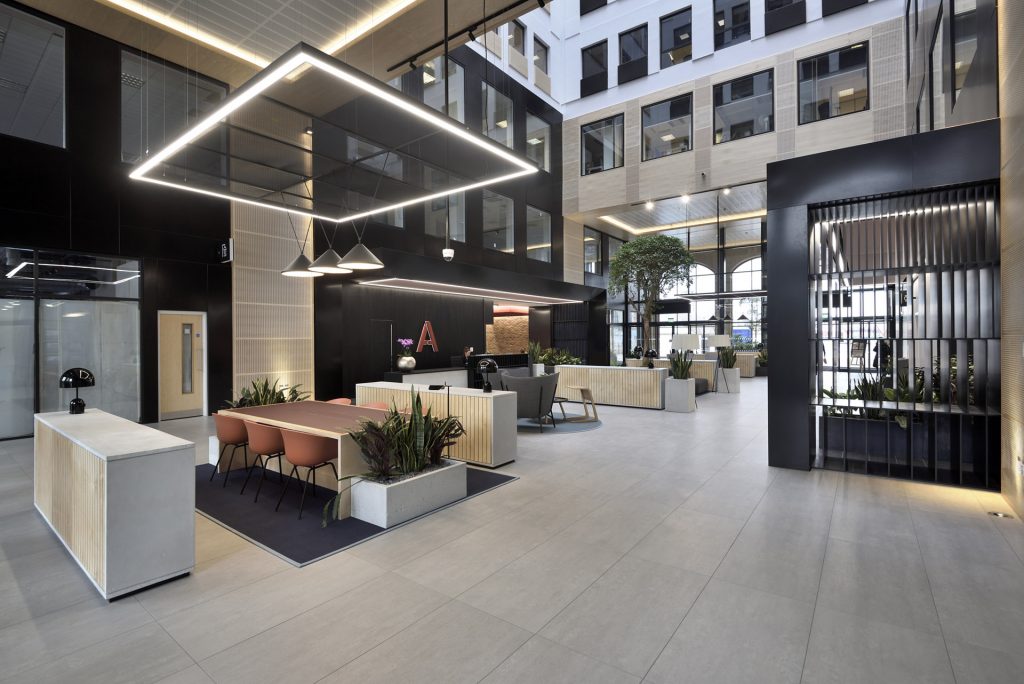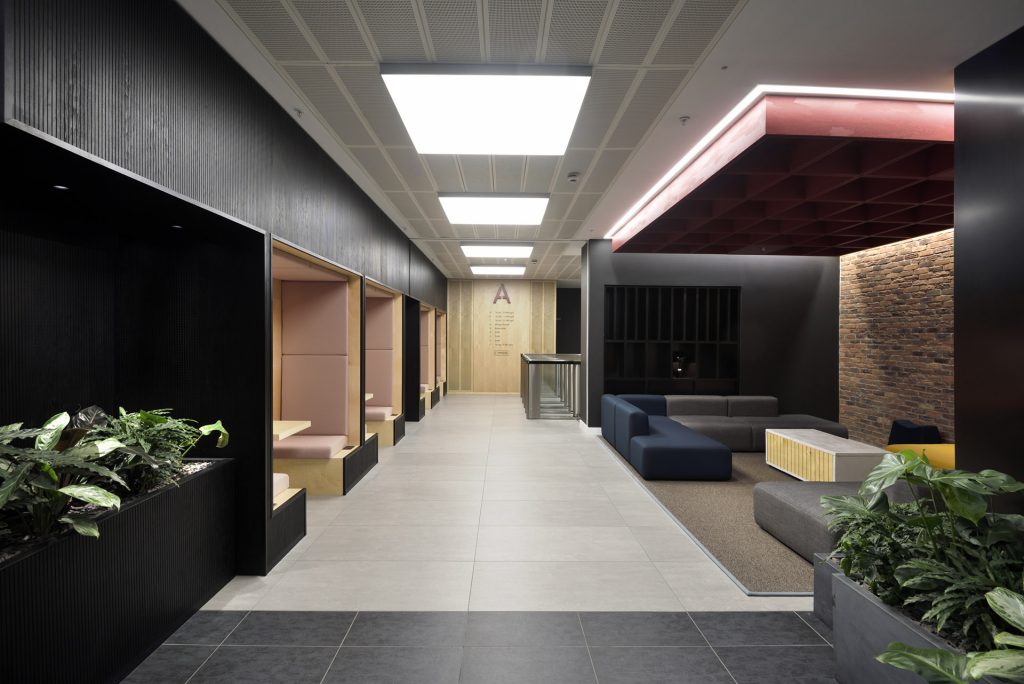 Oxygen Asset Management has selected Welcome to manage two substantial properties in the heart of the City, as reported in EG, Property Week and Commercial News Media:
90 Queen Street, 70,000 sq. ft multi-let office
30 Gresham Street, 386,000 sq. ft multi-let office
These new appointments are testament to the growing relationship between Oxygen and Welcome, established in 2017. The Welcome team, which works with a growing portfolio of clients, manages more than five million square feet of prime office space in the City of London. The property at 90 Queen Street is adjacent to the Welcome team's office at 80 Cheapside, selected for its proximity to clients' offices, their portfolios and assets, where Oxygen is also the appointed asset manager for overseas owners.
Creating a customer experience that is tailored to the occupants of each of the two properties will be at the core of Welcome's service strategy. Applying a wealth of knowledge in this area, the Welcome team will seek to engage occupiers in frequent communications and opportunities for involvement, to ensure that their experience within each building is regularly assessed. Through collaboration with front-of-house service providers, occupier feedback will be collated on an ongoing basis so that community events and facilities offered are aligned to the interests that most appeal.
Gavin Halliday, Partner at Workman and head of the Welcome service, said: "We're delighted to have been awarded these two substantial properties. Customer experience and occupier engagement form the very foundation of the Welcome service. Despite current restrictions it has never been more important to establish locations for the future where occupants will feel part of thriving communities, within environments that promote wellbeing and sustainability."
Other significant assets in the Welcome portfolio include Moretown and Republic office campuses in London, plus Skypark and Anchorage in Glasgow and Manchester respectively.
Earlier this month, our Welcome offices team got together to tour some of their London offices.
Visiting buildings such as 10 Fleet Place, Aldgate House and Premier Place, it was a great opportunity to come together in person, review COVID-safe measures across the portfolio, catch up with onsite teams and get some exercise along the way.
Although government guidance on returning to the workplace has since changed, keeping our buildings safe, welcoming and fully operational remains as important as ever.
In recent weeks, we've seen some inspirational examples across the UK of communities coming together, and the value that being part of a strong community can deliver.
The real estate industry has played its part, collaborating as a community in a way that wasn't always evident previously, to support a range of stakeholders. From the NHS to struggling occupiers and furloughed staff there are many who have needed some help or support.
In the Welcome portfolio, we see each of our office buildings as a community, whose key stakeholders are the landlords, occupiers, receptionists and security staff, facilities suppliers and (of course) property managers. All with the common goal of creating vibrant, appealing and safe environment for staff to work in.
Creating a lasting connection
We've also seen in recent weeks how important the relationships cultivated within these communities are.
With most buildings running a skeleton operation at best, the temptation could be to slash services and costs as far as possible to ease the service charge burden for occupiers facing their own huge commercial challenges.
However, for these communities to return and thrive, the people that make them come alive – the front of house and onsite teams – will be needed more than ever.
From welcoming back staff, creating the environments that we have all missed while working remotely, to implementing any social distancing measures that will still be required, these teams play a vital role.
Welcoming everyone back
Fortunately, the communities within our Welcome portfolio recognise this key point and wholeheartedly embrace the challenge that lies ahead.
Even where it may have been necessary to furlough some onsite staff, with the support of occupiers, clients and our supplier partners we've worked hard to ensure that individuals don't lose out. All those involved have been keen to implement any changes as sensitively as possible, with a shared responsibility for the livelihoods of all members of our community.
Fortunately, our focus now is on facilitating the re-occupation of these buildings with detailed operational and safety plans being developed. We're confident that the strength of the relationships with all stakeholders and shared vision for the office communities we want to return to, will enable us to do so better than before.
As reported in CoStar, CBRE Global Investors has appointed Welcome on a significant asset in London as we have also secured a new client, HX3 Limited.
40-42 Portman Square, a 100,000 sq.ft. multi-let office
3 Harbour Exchange for HX3 Limited.
CBRE Global Investors has appointed Welcome to manage 40-42 Portman Square, London, a 100,000 sq. ft. multi-let Grade A development designed by architects Squire and Partners. The building faces the south of Portman Square, one of London's principal garden squares and a sought after business location.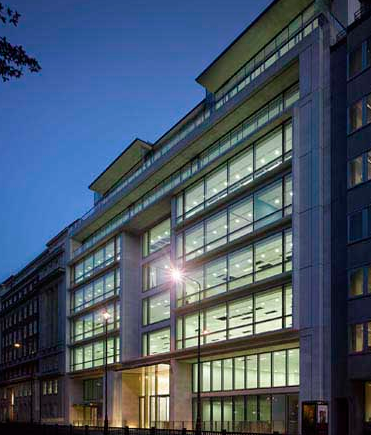 In addition, Welcome has also been appointed by HX3 Limited to provide property management services at 3 Harbour Exchange in London Docklands. The building comprises 92,000 sq. ft. of prime multi-let office space.
Gavin Halliday, Partner at Workman and head of the Welcome service, commented:
"I am delighted to see the Welcome service so well received in the market, to have been awarded two such significant mandates is a great success. Since our launch last year, the service has grown to now manage over 4 million sq. ft. of offices space, and is building a strong reputation for establishing locations with a sense of place and community, with environments that promote wellbeing and sustainability"
Other significant assets in the portfolio include Moretown and Republic office campuses in London and Skypark and Anchorage in Glasgow and Manchester respectively.
Promoting and enabling occupier health and wellbeing is at the heart of the Welcome property management service, being a key requirement in providing the quality of environment and user experience that occupiers now demand.
As a result, we routinely run a wide programme of wellbeing initiatives across our portfolio throughout the year, tailored to each property and the preferences of our occupiers and staff.
To celebrate and promote the benefits of these activities and some of the great organisations we partner with to deliver them, we are running a concentrated week-long programme of events across the Welcome portfolio.
Welcome Wellbeing Week – 23rd-27th September 2019
The Welcome Wellbeing Week will run from 23rd to 27th September across 11 assets in London, South-East and Manchester. The timetable of activities have been specifically curated for each property and it's occupiers and range from;
health and fitness activities such as yoga, running clubs and fitness classes
expert treatments and advice such as health checks, physiotherapy, massage, osteopathy and beauty treatments
nutritional offers, freebies, pop-ups and workshops
mindfulness activities such as meditation sessions and seminars
social activities to promote the occupier community including a virtual reality games night and bar games for occupiers.
Previewing the week-long programme, Monika Newton, Senior Associate within the Welcome team said:
We know from our occupiers how important health & wellbeing is to their staff and what a difference these activities can make to their enjoyment of their working environment. Our management and site teams have worked hard to create this exciting week to showcase what's available throughout the year, and hope all our occupiers enjoy what's on offer
Follow @welcomeoffices throughout the week to see what's going on.
Benchmarking a property's wellbeing performance helps with occupier engagement, retention, attraction and the asset's overall investment performance. But what exactly is 'it', do you really need it, and if you do, how do you implement and measure it?
We invited guests to join us to discuss the issue at a seminar hosted at Republic in London which is managed by Workman and owned by Trilogy. This multi-occupied property has undergone extensive refurbishment and has the wellbeing of occupiers at the heart of the management strategy.
The key drivers and investment performance
The event began with a thought-provoking presentation from Joanna Frank, President and CEO at the Centre for Active Design (CfAD) – the operator of Fitwel.
Joanna's presentation was focused on the value of Fitwel for investors and occupiers, with some surprising statistics on the key drivers of the wellbeing trend and the impact that it can have on the investment performance.
Some of the key statistics and discussion points have been included in our event summary document which you can download.
If you would like a copy of the Fitwel presentation please contact us.
A carefully curated panel
We carefully selected the Q&A panellists to provide the investor, manager and occupier perspectives to debate the issue of wellbeing in property, how to implement a wellbeing programme and the benefits of doing so.
The panel discussion was facilitated by Sarah Ratcliffe of the Better Buildings Partnership.
Ben Dickins, Asset Manager For APAM, provided the investor's perspective. Ben is the Asset Manager for Arlington Business Park, the first in the UK to achieve Fitwel certification.
Liz Allister, Park Development Manager at the award-winning Birmingham Business Park provided an insight on the practicalities of implementing and managing a wellbeing programme and the results that a successful programme can deliver – particularly around occupier retention and the impact that positive PR has had on raising the park's profile, attracting more occupiers.
James Pack, Managing Director of Integral Group gave us the occupier's perspective of implementing the Fitwel standard. James and his colleagues successfully achieved Europe's first Fitwel certification for their own office space back in 2017.
For more information on how to implement a wellbeing programme – and achieve certified Fitwel status – either at a single asset or across a portfolio please do not hesitate to contact me, I'll be happy to help.
NICK HOBBS
As part of our approach to the health and wellbeing of our occupiers, the Welcome team are working with Cycling Score to improve cycling facilities across the portfolio. Cycling Score certification is the new accreditation designed to assess the quality of cycling facilities offered at buildings. Certification is now either complete or underway at 10 Welcome buildings comprising over two million square feet.
Cycling Score's mission is to see standards improve for occupiers who choose more active lifestyles, by recognising assets with 'best in class provision'. The Cycling Score Certification process begins with an assessment of a building and demonstrates how exactly to raise the standard of facilities and services within a building, creating a happier, healthier workplace for occupiers. It can also be used in the planning process for new developments.
Over 100 buildings in the UK have already adopted Cycling Score Certification as landlords and developers begin to recognise the business case for 'best in class' facilities and services for occupiers. Cycling Score benchmarks against BREEAM, LEED and also each asset's local borough planning guidance. They are also the global advisors to WELL Certification.
The Cycling Score "BUG" programme is being rolled out across the Welcome assets as a key wellbeing initiative during 2019
In addition to the initial certification, Cycling Score also facilitates a programme of occupier engagement services which perfectly complement the Welcome approach. Their new platform called the Cycling Score BUG (Bicycle User Group) enables cyclists to set up teams, compete against others in the building and even compete against buildings all over the globe. The Cycling Score BUG programme is being rolled out across the Welcome assets as a key health and wellbeing initiative during 2019, as part of our overall approach to delivering an enhanced level of occupier experience within our assets and we look forward to seeing the results.
Anthony Boothman, Partner in our Manchester office, was recently asked to contribute to an article by North West Insider about how the traditional commercial property management model is changing.
Along with other real estate experts in the city from the likes of Aviva Investors, he discusses how the demands of modern occupiers are shaping the future of property management into a more customer-focused service.
As highlighted in the article, it was because of this trend that Welcome was launched last year. Although the level of customer service and quality of occupier experience now required is way beyond the traditional remit of the property manager, some things don't change, as Anthony points out:
"Its about knowing your occupiers and what they want".
Read the full article at North West Business Insider here.